Business-to-Business (B2B)
Our B2B division provides a distribution platform which offers investment products, mainly funds, bonds and stocks/ETFs, and offers administration, transactional and other services to the banks and FA companies. These financial institutions can focus on their core business while leaving the backroom functions to us. The B2B division also includes the Pensions business, which offers multinational companies investment administration services for their employees. Over 6,000 wealth advisers from more than 240 banks, FA companies and financial institutions use the iFAST platform.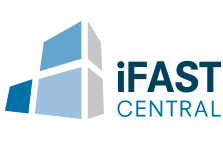 iFAST Central
The leading platform for FAs and financial institutions
As a premier wealth management platform, iFAST Central (www.ifastfinancial.com) provides a comprehensive range of services, including investment administration and transactions services, research and trainings, IT services and backroom functions to banks, financial advisory (FA) firms and financial institutions.
With access to a wide range of investment products, coupled with innovative and user-friendly investment website and mobile application tools, wealth advisers from financial institutions and their clients have the assurance that we will keep improving our services.
iFAST Central offers financial institutions an efficient and reliable backend platform to process their transactions for their clients. Funds-related materials, corporate actions and the calculation of fee are also managed by us. Financial institutions can focus on their business while leaving the backend operations entirely to us.
Financial institutions which wish to have a B2C online portal to tap on the demand from clients for an efficient online transactional website can also tap on the award-winning IT system that iFAST has built in-house.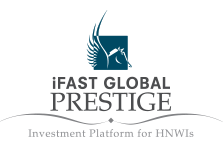 iFAST Global Prestige (iGP)
Investment Platform for HNWIs
iFAST Global Prestige (iGP) (www.ifastgp.com) platform is an extension of iFAST Central platform, designed to cater to the specific requirements of high net worth individuals, as well as the wealth advisers servicing them. The platform was launched in 2009 in Singapore, and in 2010 in Hong Kong.
Through the collaboration with our business partners, the iGP platform is able to make available a wider range of investment products and "wrap" all these investment products into one single account, and provide a consolidated view of holdings for both wealth advisers and clients. Our aim is to create maximum synergy between the iGP platform and your advisory business to help you grow your business.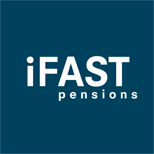 iFAST Pensions
Pensions services for employees
In March 2006, iFAST Corporation expanded the scope of its B2B business services to include pensions services, to assist companies to administer pension schemes for their employees via an Internet platform. These include the setting up of the Trust Deed, IRAS approval, administrating the pension monies and investments, and providing the Trustees of the pension schemes with appropriate and relevant advice.
iFAST Pensions (www.ifastpensions.com) specialises in delivering tax-effective employee benefit solutions to multinational companies and their employees, including expatriates. We also provide specific contribution group retirement savings plans, such as Section 5 and offshore pension plans.

iFAST Global Markets (iGM)
Simple and Transparent Financial Planning
iFAST Global Markets was launched with the main objective of providing consumers with complete commission transparency in insurance and investment products. Our team of in-house wealth advisers are dedicated to the vision of providing transparent, ethical and suitable advice to benefit investors by reducing commission bias which may be unknown to consumers. Currently available in Singapore and China.