Business-to-Business (B2B)
Our B2B division provides a distribution platform which offers investment products, mainly funds, bonds and stocks/ETFs, and offers administration, transactional and other services to the banks and FA companies. These financial institutions can focus on their core business while leaving the backroom functions to us. The B2B division also includes the Pensions business, which offers multinational companies investment administration services for their employees. Over 8,000 wealth advisers from more than 380 FA companies, financial institutions, banks and internet companies use the iFAST platform.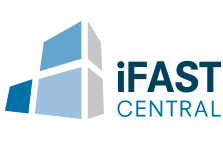 iFAST Central
The leading platform for FAs and financial institutions
As a premier wealth management platform, iFAST Central (www.ifastfinancial.com) provides a comprehensive range of services, including investment administration and transactions services, research and trainings, IT services and backroom functions to banks, financial advisory (FA) firms and financial institutions.
With access to a wide range of investment products, coupled with innovative and user-friendly investment website and mobile application tools, wealth advisers from financial institutions and their clients have the assurance that we will keep improving our services.
iFAST Central offers financial institutions an efficient and reliable backend platform to process their transactions for their clients. Funds-related materials, corporate actions and the calculation of fee are also managed by us. Financial institutions can focus on their business while leaving the backend operations entirely to us.
Financial institutions which wish to have a B2C online portal to tap on the demand from clients for an efficient online transactional website can also tap on the award-winning IT system that iFAST has built in-house.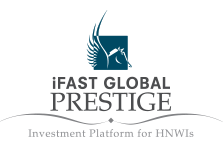 iFAST Global Prestige (iGP)
Investment Platform for HNWIs
iFAST Global Prestige (iGP) (www.ifastgp.com) platform is an extension of iFAST Central platform, designed to cater to the specific requirements of high net worth individuals, as well as the wealth advisers servicing them. The platform was launched in 2009 in Singapore, and in 2010 in Hong Kong.
Through the collaboration with our business partners, the iGP platform is able to make available a wider range of investment products and "wrap" all these investment products into one single account, and provide a consolidated view of holdings for both wealth advisers and clients. Our aim is to create maximum synergy between the iGP platform and your advisory business to help you grow your business.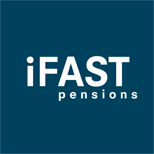 iFAST Pensions
Pensions services for employees
In March 2006, iFAST Corporation expanded the scope of its B2B business services to include pensions services, to assist companies to administer pension schemes for their employees via an Internet platform. These include the setting up of the Trust Deed, IRAS approval, administrating the pension monies and investments, and providing the Trustees of the pension schemes with appropriate and relevant advice.
iFAST Pensions (www.ifastpensions.com) specialises in delivering tax-effective employee benefit solutions to multinational companies and their employees, including expatriates. We also provide specific contribution group retirement savings plans, such as Section 5 and offshore pension plans.

iFAST Global Markets (iGM)
Simple and Transparent Financial Planning
iFAST Global Markets was launched with the main objective of providing consumers with complete commission transparency in insurance and investment products. Our team of in-house wealth advisers are dedicated to the vision of providing transparent, ethical and suitable advice to benefit investors by reducing commission bias which may be unknown to consumers. Currently available in Singapore and China.  
Business-to-Consumer (B2C)
The B2C division provides a distribution and transactional platform to investors via our Fundsupermart.com (FSM) / FSMOne website. FSM has built a strong reputation for providing a wide range of investment products, a transparent fees structure, tools to compare investments easily, solid customer services support and research advice.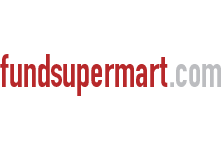 Fundsupermart.com / FSMOne.com
A leading online website for DIY investors
Fundsupermart.com/FSMOne.com (FSM) is the online investment products distribution platform for Do-It-Yourself (DIY) investors. FSM made its debut in Singapore in 2000, and has since built a reputation for offering an extensive range of investment products (funds, bonds and stocks/ETFs) and insurance products for DIY investors who prefer to transact on their own, while providing research and analyses from our research team and other industry specialists. The website experience is meant to make it easy for DIY investors to use for their transactions. Investors in Singapore, Hong Kong and Malaysia can have access to a wide array of investment products, including unit trusts (funds) and bonds (corporate, government, quasi-sovereign and high yield), while stocks and ETFs are available on the new FSMOne.com platform in Singapore and Hong Kong. Our discretionary portfolio management service was also launched on the Hong Kong FSM platform in 2015, and subsequently in Singapore and Malaysia in 2016 and 2017 respectively. To facilitate investors' investment decisions, FSM provides in-house research analyses and tools on both our website and mobile application, to make it easy for investors to compare the different products available on our platform.
Fintech Solutions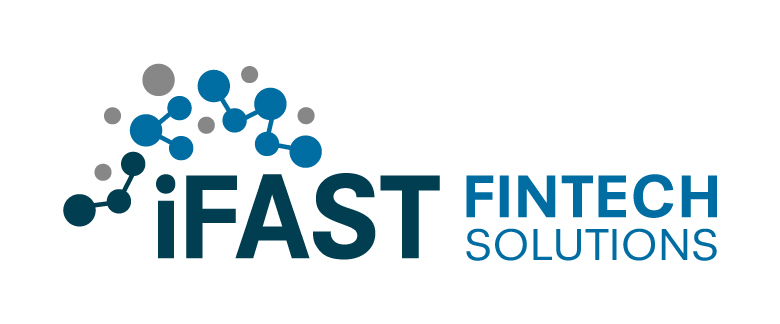 Fintech Solutions
From the early days of our operation in the year 2000, our management team has emphasised the development of our own IT solutions to drive our business goals. This focus on building our own financial technology (fintech) knowledge continues to be the bedrock for our ability to provide innovative solutions to our clients.
Financial regulations and IT changes are creating an environment where businesses have to quickly adapt relevant to their clients. Clients expect a secure, seamless and efficient way of staying connected with the global markets. Companies are increasingly looking to have fintech solutions that can make a difference to their clients and businesses.
The iFAST Fintech Solutions business division has been created to capture the business opportunities and provide innovative fintech solutions to our clients.
The iFAST Fintech Solutions business division provides:
iFAST API
Customised B2B2C solution
White-label robo-advisory solution
Bespoke fintech solutions
Find out more by contacting the iFAST Fintech Solutions team at fintech@ifastfinancial.com and visit the Fintech Solutions website at www.ifastfintech.com
Bondsupermart

Bondsupermart
Regional bond information portal
Bondsupermart (www.bondsupermart.com) is a regional bond information portal providing comprehensive bond information and research to help investors around the world find crucial bond information.
Bondsupermart provides research and information, such as the prices and yields-to-maturity of over 1000 bonds, for investors and wealth advisers. This initiative to create a dedicated bond information portal is to help investors around the world find crucial bond information that has so far been difficult to obtain.
Guided by our mission statement, 'To help investors around the world invest globally and profitably', we have endeavoured to make Bondsupermart a powerful resource that every investor can tap onto to become a bond specialist.
As a content and information portal, Bondsupermart is non-transactional. DIY investors can buy bonds at FSMOne/Bonds@FSM while wealth advisers can have access to bonds and make their portfolio recommendations for their clients via the B2B iFAST platforms.